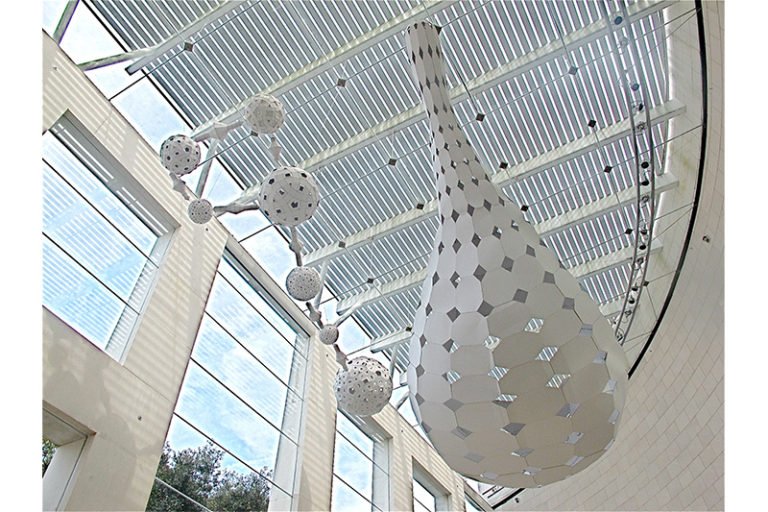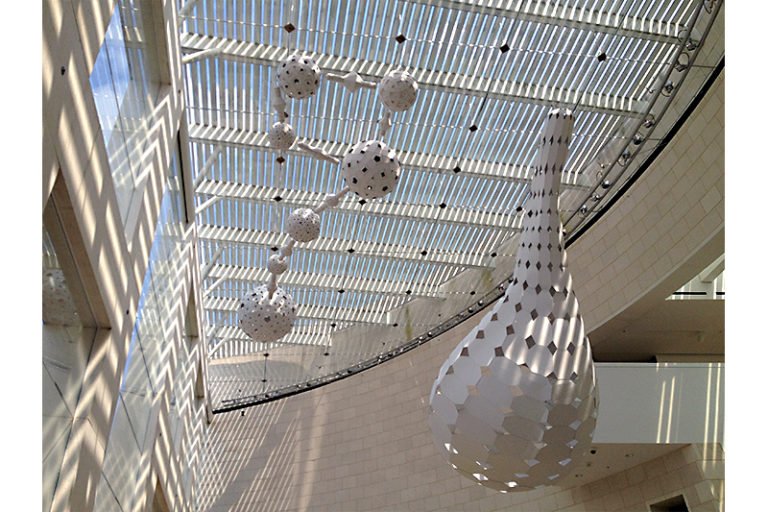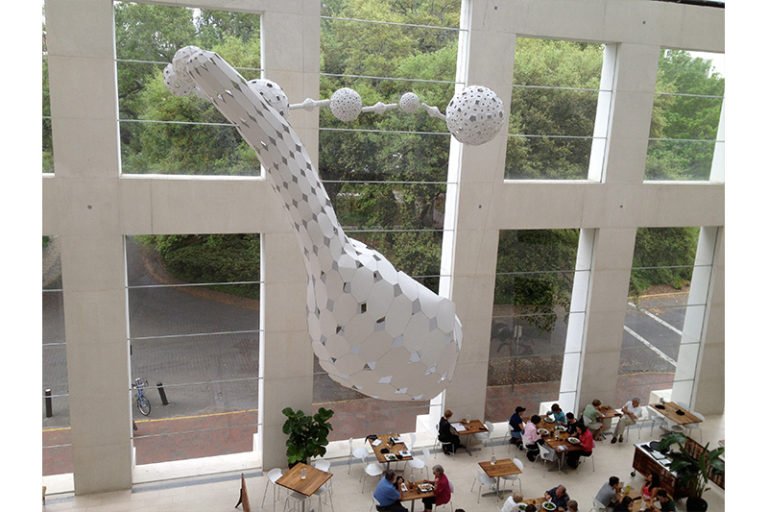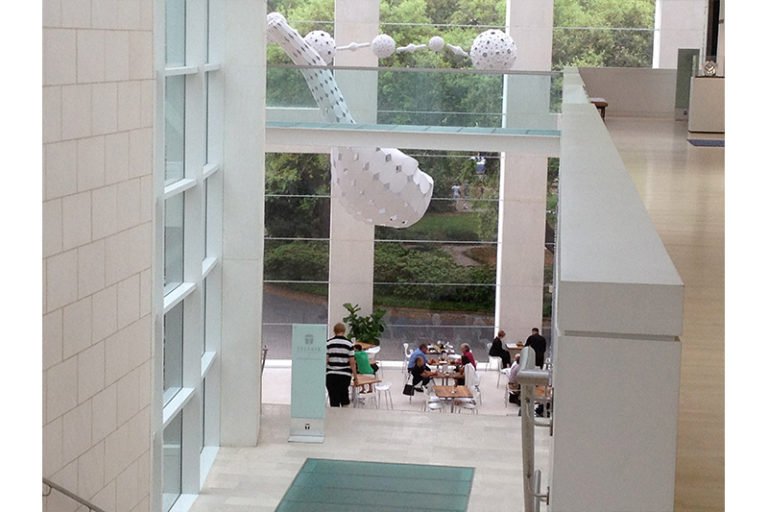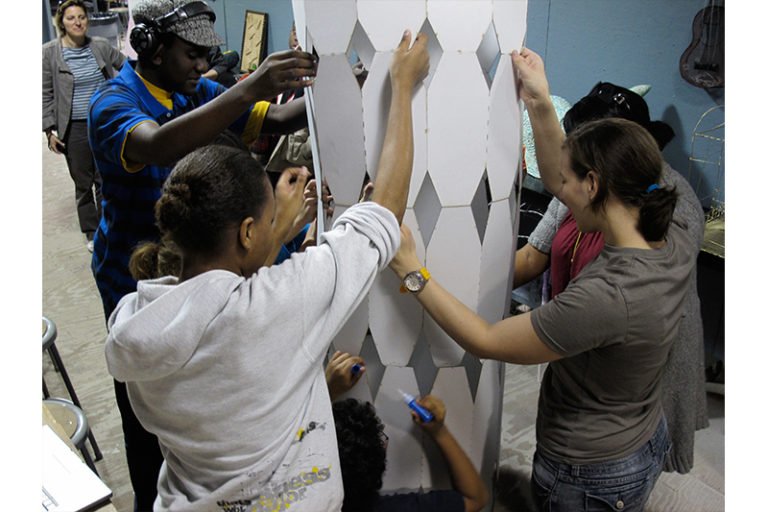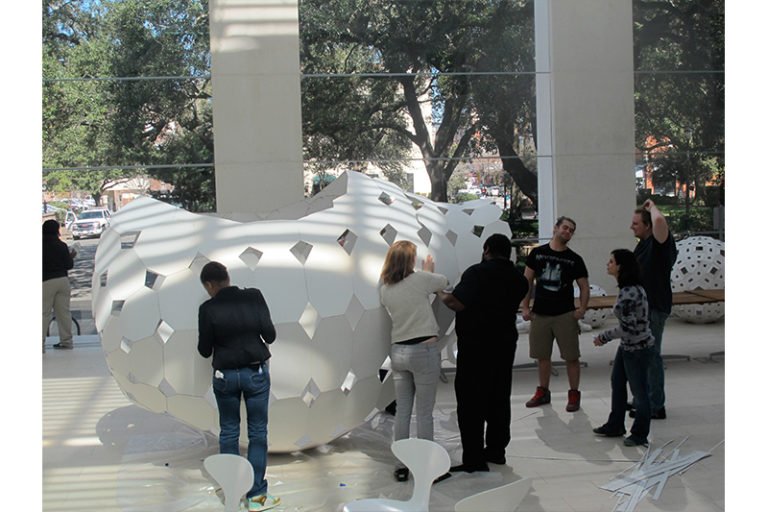 Follow The Drinking Gourd
Pulse Art and Technology Festival 2012
Laser Cut Cardboard. Dimensions Variable
Site Specific Installation in the Atrium of the Jepson Center
This digitally-produced sculpture makes reference to the American folk song "Follow the Drinkin' Gourd." Legend has it the song may have been used by conductors of the Underground Railroad to guide runaway slaves to freedom in the North. Scott's work is composed of two elements suspended from the ceiling in the Jepson Center atrium. A large gourd form represents Ursula Major, the Big Dipper. The dipper points to the North Star, Polaris, shown as part of a series of globe forms representing the Little Dipper.
A special aspect of this project was the construction and assembling of this sculptural compositions through a series of "Build Workshops" with community members of all ages and SCAD students who worked with professor Scott in the execution of this project.
Inter-generational community group with SCAD students in Boundary Hall.
Sculpture Assembly with SCAD sculpture students on site at the Jepson Museum.