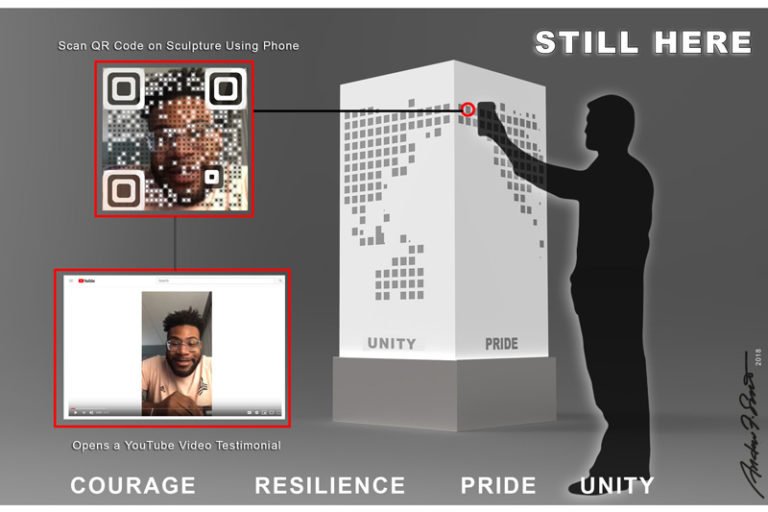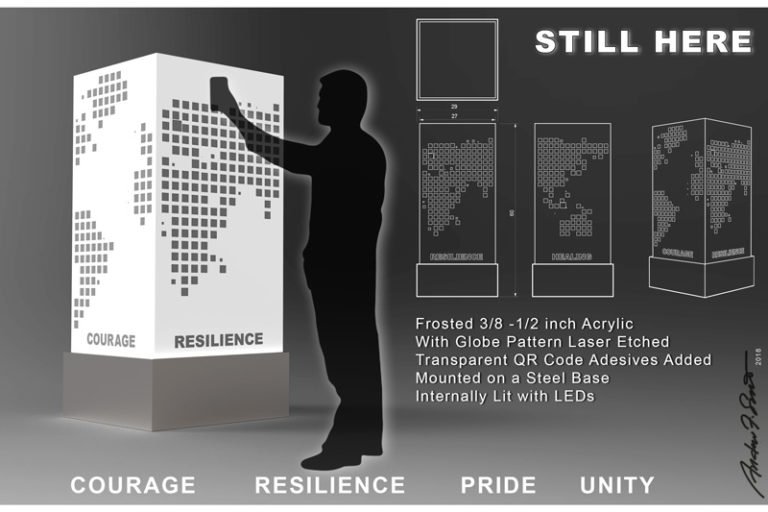 Still Here
Plexi Glass, Stainless Steel, LED Lighting
2018
World AIDS Day (WAD) takes place each year, and is still important today because it reminds us that HIV has not gone away – there is still a vital need to increase awareness and improve education about the disease. "Still Here"takes a unique approach by embracing the history of those living with HIV and empowering the future with information and education.
Still Here is an interactive sculpture that combines Sculpture, QR Code technology
Light and Video to create a celebration of life and living with AIDS. Viewers scan the
QR-Codes affixed to the illuminated sculptural column which is embellished with an
abstract representation of the world map. This action activates a video that appears on the
phone providing a testimonial reflecting the courage, pride and resilience of a person
living with AIDS. QR-Codes also used to direct viewers organizations, medical and social resources that are designed to provide information for the general public and those living with HIV.
Impulse Group Dallas in collaboration with the AIDS Healthcare Foundation (AHF), Latino Outreach and Understanding Division (LOUD) provided the inspiration and vision for this project.