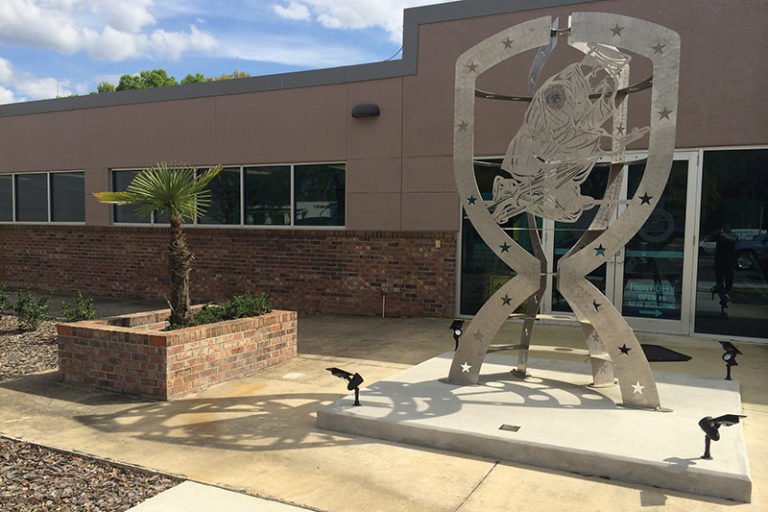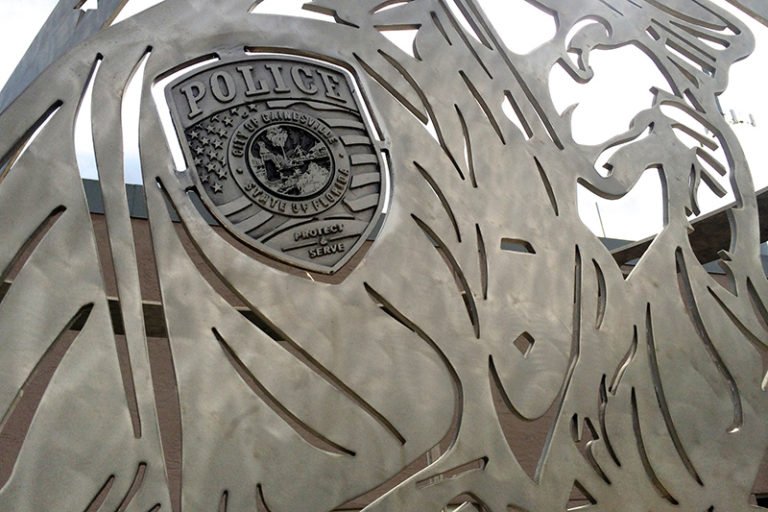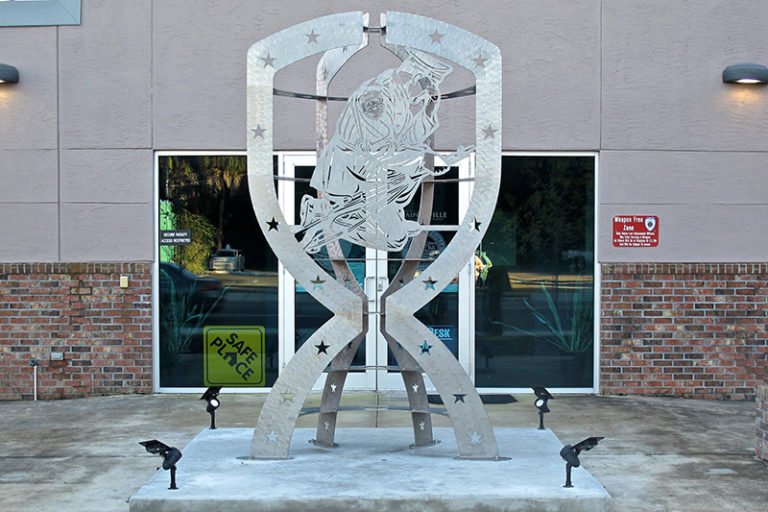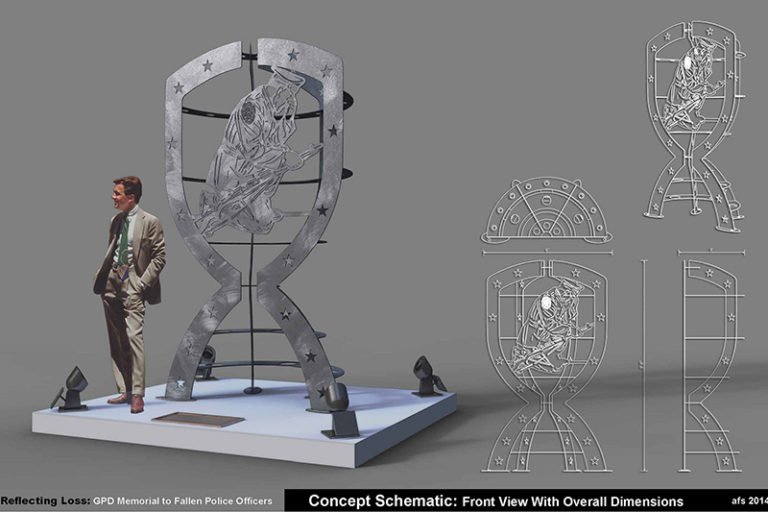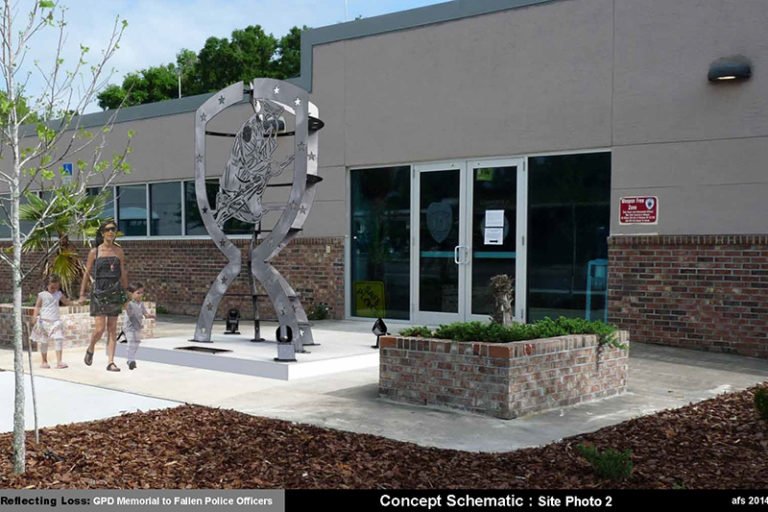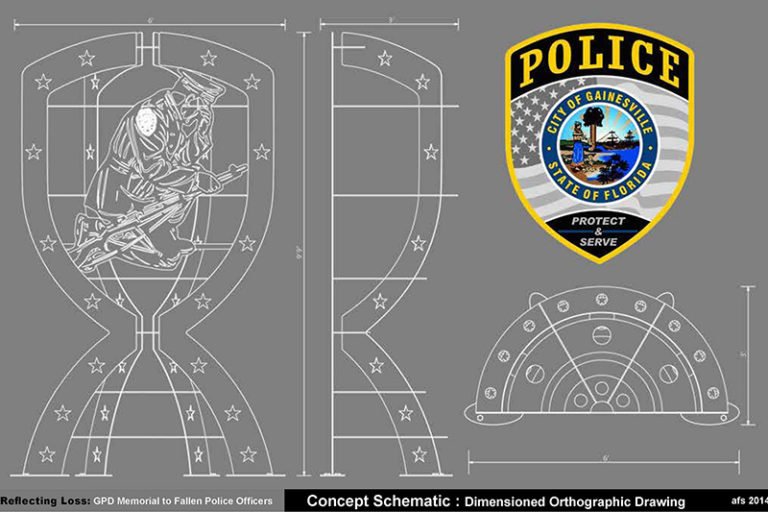 Reflecting Loss
Gainesville Florida Police Headquarters Sculpture
10'x6'x6′ | Stainless Steel, Concrete | 2014
"Reflecting Loss" combines representational imagery and abstract form to directly addresses the Trust's desire for a "memorial to Gainesville Police Department officers who have made the ultimate sacrifice and lost their lives in the line of duty".
The work is driven by the desire to combine a sense of reverence for fallen police officers while acknowledging the bravery, courage and pride of police officers that serve in law enforcement.
The centerpiece of the work is an officer knelt over reflecting on the loss of a fellow officer. The officer is dressed in his ceremonial uniform, the patch of the city of Gainesville is visible on his shoulder. The rifle at his side suggests that he may be a member of the honor guard, a rifleman who has just participated in the twenty-one- gun salute to honor his fallen comrade.